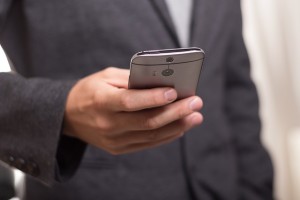 In the chaos of a car accident, you can be incapacitated, incoherent, or otherwise kept from contacting your emergency contacts. It is obviously important to notify loved ones of your condition and location in the event of a car accident or other emergency, but when incapacitated, it is impossible to do so.
In order to counteract this, the DMV of Virginia offers a special program to set and forget your emergency contact information so that it will be in the hands of those who can help exactly when they need it. The Emergency Contact Program is available to people with any valid Virginia driver's license or ID card. Per the DMV website: "You can add, modify, or delete up to two emergency contacts at any time. Your information will be securely stored by DMV and will be accessible only by law enforcement in the event of an emergency."
To enroll a minor under the age of 18, the parent or guardian will have to create a DMV pin for themselves, and then add the necessary information. Children under the age of 15 will need to have a child ID registered with the DMV.
In addition to the program offered by the DMV, you may want to utilize a special feature of the iPhone if you own one. iPhones can store emergency contact information and medical notes so that's it's accessible to anyone from your lock screen. On iOS version 8.0 and later, iOS products have an Apple Health app.
To add emergency information on your device:
Open the Apple Health app, which is installed on all iOS devices running iOS 8 and later. This app can't be uninstalled.

Tap on Medical ID in the bottom right corner.

Tap Create Medical ID.

At the very top, make sure Show When Locked is turned on (to green). Fill in as much information as is relevant to you. If you have no known allergies or aren't taking medication, it still helps to write "None" or "None known" so that medical personnel don't assume you've overlooked these fields.

Make sure you assign at least one person as your emergency contact person. You must save that person's name and phone number in your Contacts app for the Health app to be able to include it.

Hit Done to save.
To test that the app has worked properly, lock your phone. Now wake it up but don't fully unlock it with the passcode or Touch ID (thumbprint). When you slide to get to the passcode screen, you should see Emergency at the bottom. Press it, and a new screen appears with a number keypad to dial, as well as Medical ID in the bottom left. Press Medical ID, and you'll see your information appear along with a phone icon that, when pressed, will automatically dial your ICE contact.
In the aftermath of an serious auto accident, it is important to seek legal counsel. The Decker Law Firm knows the criminal justice system, and we can point out all your options. Our long history and experience in criminal traffic violations can make the difference in the resolution of your individual legal situation.