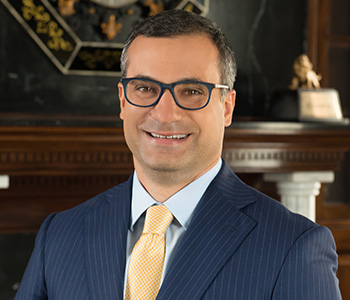 Martin Thomas Jr. of The Decker Law firm adds one more title of civic service to his record this week as the Board of the Hampton Roads Regional Jail elected him as chair for 2018. Martin Thomas Jr. also serves as councilman for Ward 1 in Norfolk, sits on the Peter Decker Children's Charity Board, founded Wards Corner Now, has served as Vice Chairman, City of Norfolk Planning Commission, and as a result dedicates much of his time to serving the citizens of Norfolk.
The Hampton Roads Regional Jail was formed as a regional solution to local jail overcrowding in the cities of Chesapeake, Hampton, Newport News, Norfolk, and Portsmouth.  The Hampton Roads Regional Jail Authority was established in 1993 as authorized by the Virginia State Code, to develop, construct, equip, maintain, and operate the Regional Jail. The primary function of the facility is to house both male and female inmates from the five participating jurisdictions including: pretrial, sentenced, and inmates requiring special management.
As chair of Hampton Roads Regional Jail Board, Martin Thomas Jr. will offer leadership to the Hampton Roads Regional Jail and ensure that the mission of "[protecting] the public and institutional safety through the incarceration of offenders in a facility that meets statutory and constitutional standards of care and provides program opportunities," is carried out.
Thomas focuses his practice of law in the areas of personal injury, criminal law, traffic, contract law, and civil litigation. He routinely tries civil cases in the courts of Virginia Beach, Norfolk, Portsmouth and Chesapeake.
The Decker Law Firm has always had a hand in helping Norfolk grow into the city we love today. As its lawyers and attorneys help Norfolk citizens with legal advice, they also help the community thrive and grow because it's not just where they work, it's where they live, and as active members of their community, they're here to help.