Your Norfolk, Chesapeake, Virginia Beach and general Hampton Roads Area Criminal Defense Lawyers
The Norfolk, Virginia law firm of Decker, Cardon, Thomas, Weintraub & Neskis, PC has over 60 years of experience in criminal defense cases. Our attorneys are some of the most experienced in Hampton Roads and have even been named "Top Lawyers" and "Legal Elites" in multiple areas of law.
When you choose The Decker Law Firm to take your case in court, you choose a team with experience, resources, and knowledge like no other. We will get you the justice you deserve. No matter what time of day or night you can always call, text and chat with us directly from our website.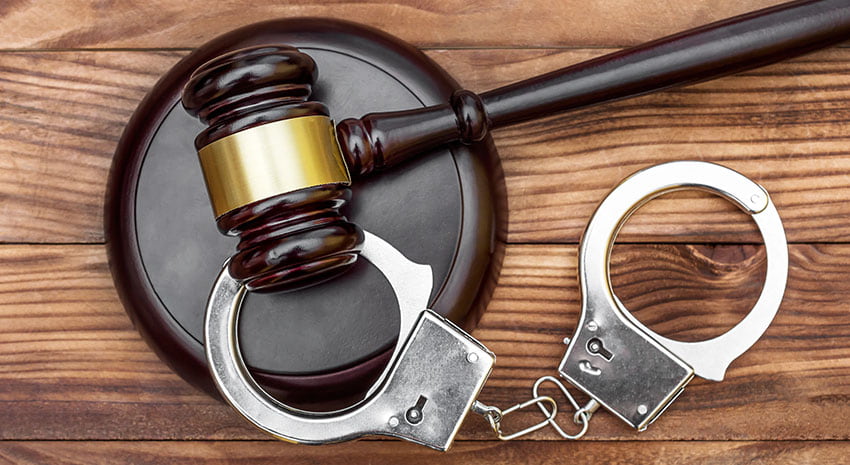 We Understand
Most of the people who come to us for a defense attorney never think of themselves as "criminals" who would need a lawyer to defend them with regards to law enforcement. They are just ordinary people, who found themselves in unexpected situations with allegations of fraud, assault, drug-related offenses, or even homicide and a multitude of other criminal charges.
A conviction for any of the above crimes may result in prison or jail time, hefty fines, or even public stigma. Which is why you need the best legal counsel on your side to fight these charges. We will weigh every option in your case and consider all the facts and evidence with the lens of thoughtful experience.
We know that you don't want to be known as a criminal. We understand the legal as well as the social pressure this process can put on a person, and we are here for you every step of the way and will do all that we can to make sure that the truth comes to light.
"When I go home at night, I know that in any given day I have probably helped a lot of people, and that makes me feel good." ~ George Neskis
A Criminal Conviction is Not Guaranteed
You are not guaranteed any outcome when you are charged with a crime! We fight to reduce sentences, and even dismiss cases entirely. Don't just lose hope and throw in the towel, it's time to get the help you deserve with The Decker Law Firm.
Our justice system is not designed for individual members of the public to represent themselves. If you have been arrested and charged with a crime, you need someone to stand up for your rights and fight back to obtain the best result possible. That's what we're here for. We know the courts, and we know the best strategy for your case.
"In the courtroom, most cases are made or broken by the details." ~ Jeffrey P. Partington
Quality Legal Defense
The Decker Law Firm covers all areas of criminal defense, including, but not limited to, drug charges, embezzlement, assault, weapons charges, burglary, sex crimes, and drunk driving.
If you have been arrested, or if you have been charged with any kind of felony or misdemeanor charges in Norfolk, Chesapeake, Virginia Beach and general Hampton Roads area, contact a defense lawyer immediately for help with your legal issues. No matter what type of charges you are facing, you deserve quality legal help from an experienced lawyer who defends clients. Taking advantage of your right to legal counsel may have a lasting impact on your future.
Call Now
Protect your interests, freedom, and future. If you have been arrested, call The Decker Law Firm for a free, no-obligation consultation right now at 757-622-3317. Click here to see what others have said about us and how we've helped them.
Our knowledgeable criminal defense attorneys may be able to help your case come to a desirable resolution and get your life back on track.
Peter Decker, Jr.'s commitment to people, means that the benchmarks by which we measure our own success are not what some might expect. For over fifty years, this firm has measured victory against defeat by whether or not it received the best possible result for our client. When all is said and done, our interests are served only by serving the interests of the people who have trusted us to help them…our clients.
The criminal lawyers of The Decker Law Firm help with cases involving theft, burglary, robbery, weapons charges, assault, battery, fraud, embezzlement, white collar crimes, and illegal drugs in the Norfolk, Virginia Beach and Chesapeake areas of Virginia. Call, text or chat with the criminal defense attorneys of The Decker Law Firm right now 757-622-3317.