Your DUI Lawyer
Arrested or charged with Driving Under the Influence (DUI) or Driving While Intoxicated (DWI)? The Decker Law Firm has decades of experience when dealing with DUI, DWI and criminal traffic violations. Check our FAQ page for more answers to general questions. Facing charges for a criminal traffic violation? Contact Decker and see what other clients have said here. We know you are concerned about getting your DUI, DWI or Criminal Traffic case behind you and getting back on track with your life. Please call The Decker Law Firm at 757-622-3317 as soon as possible to speak to an experienced Virginia DUI lawyer. Calling us as soon as this happens can only help your case, waiting or handling this yourself could potentially hurt your case and possibly disrupt your life for the next few months or years depending on the court ruling should your case go badly.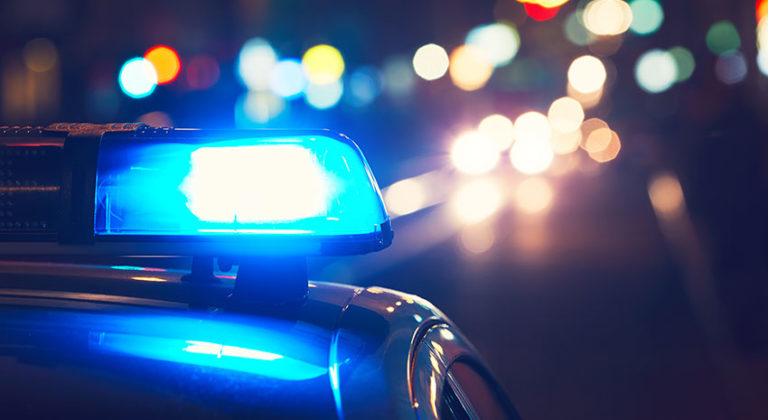 We Know Your DUI & DWI Concerns
Being charged with a criminal traffic violation like DUI or DWI can be a very frightening experience. Many people try researching particular details of their case online in an attempt to ease their state of mind or justify not contacting an attorney out of fear. In our experience, people who attempt to wait until their court date to handle things on their own usually end up hurting their case. Here are the most common concerns people have about DUI, DWI or criminal traffic violations in general;
Going to jail
Losing your job
Having a breathalyzer installed in your car
Getting sued or heavily fined
Insurance premiums rising drastically
Losing your license and not being able to travel to work
Attending DUI programs
We Are On Your Side
We know these concerns weigh heavily on your mind, and we're on your side to help make your case as easy to handle as possible. The faster you contact us the better. Our job is to help you get the least possible penalty as it concerns your case or having it dismissed altogether. Like you – we do not want you missing work, getting fired or being financially ruined. The Decker Law Firm has decades of experience when dealing with DUI, DWI and criminal traffic violations. Check our FAQ page for more answers to general questions. Also, you can view all of our attorneys here and schedule your free consultation here. As it concerns your case we will be fighting for the following possible outcomes:
Having the charges dropped completely
Reduced jail time (if applicable)
Ability to still use your license just to travel to and from work/home
Avoiding your trial altogether via plea bargain
Minimizing your charges to a smaller offense
We Are Highly Experienced in The Following DUI, DWI & Criminal Traffic Cases
The criminal traffic lawyers of The Decker Law Firm help with cases involving:
DUI (Driving Under the Influence)
DWI (Driving While Intoxicated)
Drunk Driving
Hit and run accidents
Reckless driving
Speeding
Serious traffic violations
Criminal traffic violations
Loss of driver's license
Factors That Can Ultimately Help You and Your Case
We understand that you may immediately want to start doing things that will help your case and this is normal. There are many courses of action both pre-trial and post-trial that can help the resolution of your DUI, DWI & Criminal Traffic incident. Before contemplating any of the following listed activities/factors that can help your case you should contact us for a free consultation so we can make sure you only do what is absolutely necessary and nothing more. Here are a few activities we may recommend based on your individual case:
Note any current medical conditions that may have affected your driving
Drug & alcohol assessments
Attending drunk driving school
Enrolling in community service
Obtaining a history of your driving record
Gathering the funds available to handle court costs and certain fees
Communicating with your employer to work out scheduling given court dates
Gathering any witnesses
Noting all circumstances, the day/night of your offense such as weather
See What Others Have Said About Us
You are not alone in experiencing uncertainty and fear as it relates to the outcome of your DUI, DWI or Criminal Traffic case. Our criminal traffic attorneys are dedicated to helping individuals and families minimize the consequences of a DUI charge or other serious traffic violations. We provide aggressive defense to individuals charged with drunk driving, and driving under the influence in the areas of Norfolk, Virginia Beach and Chesapeake. We invite you to click here and read the reviews of prior clients.
Our lawyers provide high quality DUI, DWI and Criminal Traffic defense. We have the necessary experience to help you find a fair and equitable resolution to your DUI or other traffic violation issue. Whether you're facing a reckless driving ticket, charges for a hit and run accident, a speeding ticket, or possible loss of your driver's license, The Decker Law Firm can help.
Make the Call and Get This Behind You
There's no time to waste. Your actions and decisions right now may affect the rest of your life. The Decker Law Firm knows the criminal justice system, and we can point out all your options. Our long history and experience in criminal traffic violations and drunk driving charges can make the difference in the resolution of your individual traffic situation. Call The Decker Law Firm right now at 757-622-3317.