The Decker Law Firm Welcomes Attorney Jennifer Gebler The Decker Law Firm is excited to share the recent addition of Associate Attorney Jennifer Gebler to our team. Gebler is a Norfolk native and a double graduate of Old Dominion University, having received both her Bachelor of Science in Criminal Justice & Human Resources and her…
November 4, 2019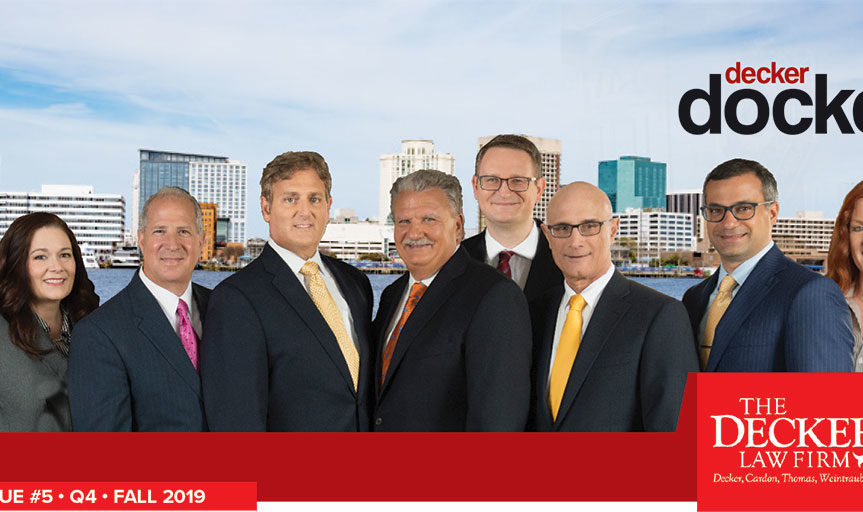 Helping People: More Than Just a Motto for Decker Law Angela Edwards was on her way home from work, enjoying the beautiful day with a ride on her motorcycle. Suddenly, a driver turned in front of her, without any indication, causing her to collide face-first with his truck. The driver of the truck fled the…
November 1, 2019
Halloween is one of our FAVORITE times of the year at The Decker Law Firm. Our staff goes all out for our annual Halloween party, and we've captured the highlights for you here! The results from this year's costume contest are in! In first place we have Ruby with her incredible steampunk look. In second…
August 7, 2019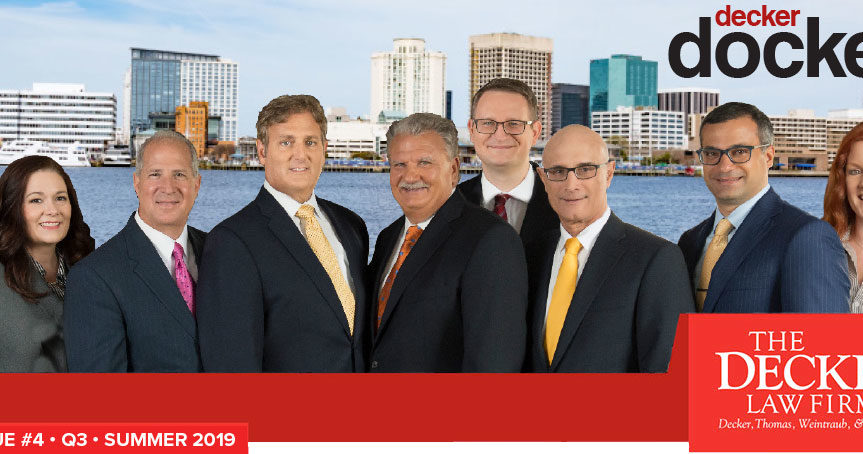 Lindsey Cole Joins Decker Decker is thrilled that Lindsey Cole, a Virginia Beach native, has joined our team. Cole has shared that she is excited for the opportunity to work with our community-focused law firm. She stated, "it's really nice to tell people you work here! Everybody knows the name, everybody knows the place, everybody…
August 6, 2019
Pete Decker, III has seen continued appointments to local organizations, including the Virginia Beach Police Foundation Board of Directors. Pete was appointed to several positions in June including an appointment by the governor of Virginia, Ralph Northam, to the Board of Visitors at Old Dominion University as well as other boards in the City of…
July 2, 2019
The Decker Law Firm warmly welcomed a new attorney to the firm this month, Lindsey Cole. A Virginia Beach native, Cole is excited for the opportunity to work with this community-focused law firm. She stated, "it's really nice to tell people you work here! Everybody knows the name, everybody knows the place, everybody knows that…
June 27, 2019
Pete Decker, III of The Decker Law Firm, was appointed to several positions in June. Of the most prestigious, an appointment by the governor of Virginia, Ralph Northam, to the Board of Visitors at Old Dominion University as well as appointments to the Norfolk Airport Authority and the Norfolk Police & Fire Trial Board by…
May 24, 2019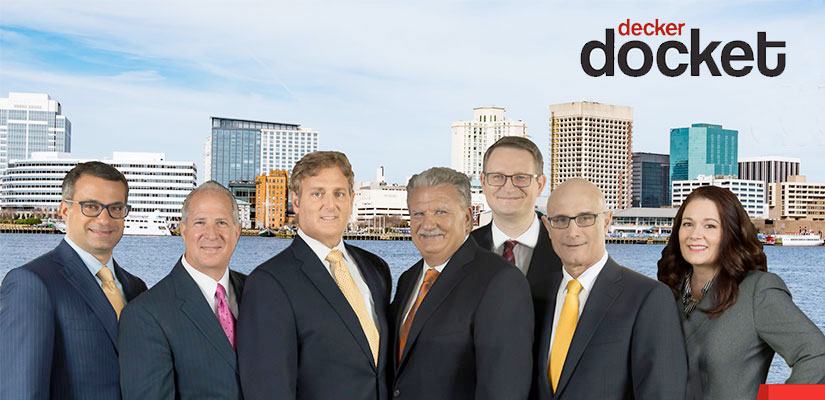 National Bike Month: The sun is out, winter is clearly in the rearview mirror, and many residents of Norfolk are transitioning to cycling or walking to enjoy the pleasant shift in weather! And with that excitement, we want to share some bike routes and trails you may love in and around the great city of…
April 26, 2019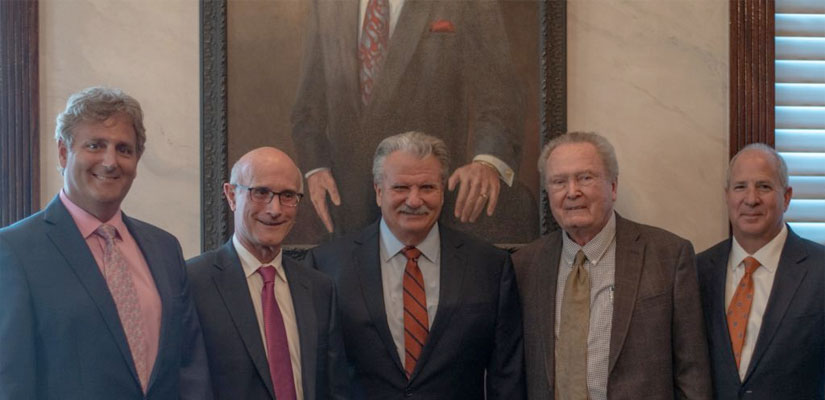 Peter Decker Jr., founder of The Decker Law Firm has a legacy as big as his heart. He founded the firm with the simple motto of "helping people." He and his wife, Bess, were the force behind the mermaid as Norfolk's mascot and icon. He was instrumental in the creation of Norfolk's cruise ship terminal…
March 1, 2019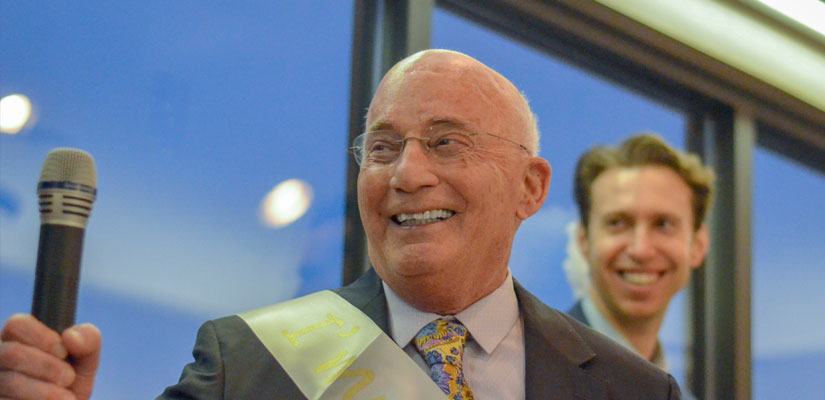 A normally quiet law firm in the heart of downtown Norfolk was a little rowdier Feb. 21 as they said farewell to a loved and long-standing attorney, Lawrence "Larry" Cardon. After 42 years of service at The Decker Law Firm, Larry is stepping down and retiring. His fellow lawyers, judges, friends, family, and all manner…
December 17, 2018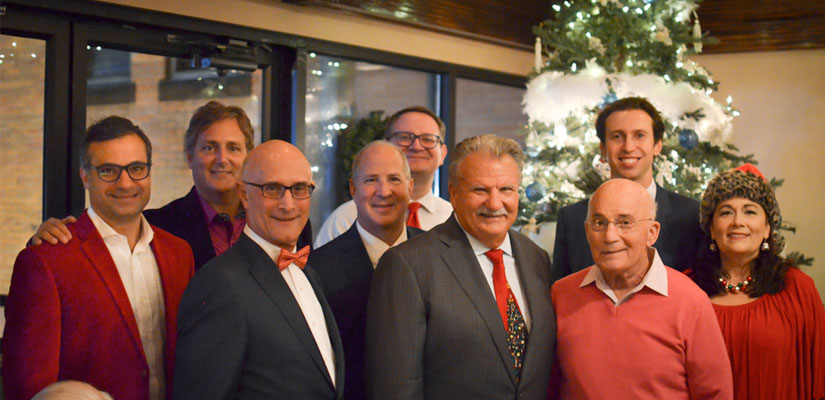 We enjoyed a tremendous holiday party with coworkers, friends, family, and colleagues this past weekend at our office! The Decker Law Firm is wishing you a happy, healthy, and safe holiday this year!
December 13, 2018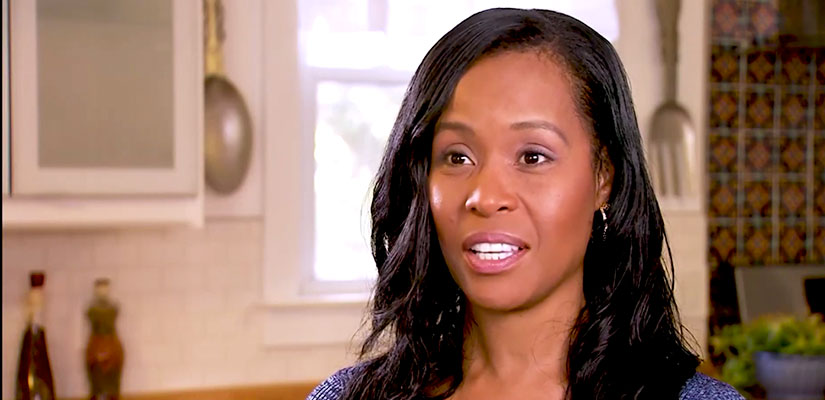 We take pride in helping people in and around Norfolk Virginia! We were able to help Shandale through her auto accident and get her compensation for her case. If you have been injured in an auto accident in the Hampton Roads area, don't hesitate to call The Decker Law Firm. Our lawyers have over fifty years…
Meet The People We've Helped
If you need legal help in a personal injury case or you're seeking legal defense for criminal charges, call The Decker Law Firm at 757-622-3317.