Personal injuries can happen anywhere, anytime, and to anyone. Whether you're involved in a drunk driving accident or a rear-end collision, these unexpected incidents can be painful and costly, especially if they result in serious injuries. That's why it's essential to understand what situations can lead to personal injury and what steps to take if you find yourself in such a scenario. If you reside in Chesapeake, Virginia, our personal injury lawyer can assist you in understanding the legal landscape for personal injury cases in the area. From negligence to car accidents, our experienced legal professionals have years of experience helping individuals win their personal injury claims. This quick guide will discuss common personal injury situations in Chesapeake and what you should do if you find yourself in one of these situations.
What Are Common Personal Injury Cases?
A personal injury case refers to any legal dispute that arises when one person has been physically, financially, or emotionally harmed by the actions of another person or entity. Personal injury cases can vary widely, but certain cases are more common than others. One of the most common causes of personal injury cases is car accidents. Whether a fender bender or a T-bone collision, car accidents can cause various injuries, from whiplash to broken bones.
Our Chesapeake, VA, personal injury lawyers specialize in specific types of auto accidents, including the following.
Drunk Driving
Drunk driving accidents are unfortunately common and often result in serious personal injuries. Drivers under the influence have impaired judgment, slower reflexes, and reduced coordination, leading to a higher risk of accidents. These accidents range from minor fender benders to catastrophic collisions that cause significant injuries and fatalities.
Rear-End Collisions
Rear-end collisions are another common type of personal injury case. These accidents often occur when a vehicle stops suddenly or unexpectedly, resulting in the following vehicle colliding with the vehicle in front. Whiplash injuries commonly result from rear-end collisions, causing neck and back pain that can last for months or even years.
T-Bone Accidents
These accidents typically occur at intersections, where one driver fails to yield to the other. Serious injuries can result, including:
Broken bones
Internal injuries
Traumatic brain injuries
As with any car accident, if you or a loved one sustains traumatic, severe injuries, you'll likely benefit from speaking to a Chesapeake, VA, personal injury lawyer.
Motorcycle Accidents
Motorcycle accidents are also (unfortunately) common personal injury cases in Chesapeake, VA. Motorcycles offer little protection to riders, and accidents often result in serious injuries.
Head injuries are a frequent result of motorcycle accidents. Riders are also at risk for broken bones, spinal cord injuries, and road rash.
Sideswipe Accidents
Sideswipe accidents occur when two vehicles travel next to each other, and one swipes the other. These accidents can occur when drivers are:
Changing lanes
Trying to pass another vehicle
While these accidents are often minor, they can result in serious personal injuries, such as broken bones or whiplash.
Product Liability
Product liability is another type of personal injury case our team of Chesapeake, VA, lawyers handle. What is product liability? When a product is defective and causes harm to someone, it can lead to a product liability case. This can happen with things like a car part that doesn't work correctly, a medicine with dangerous side effects, or contaminated food. These cases usually involve big companies and need a lot of time and money to handle properly.
When to Consult a Personal Injury Lawyer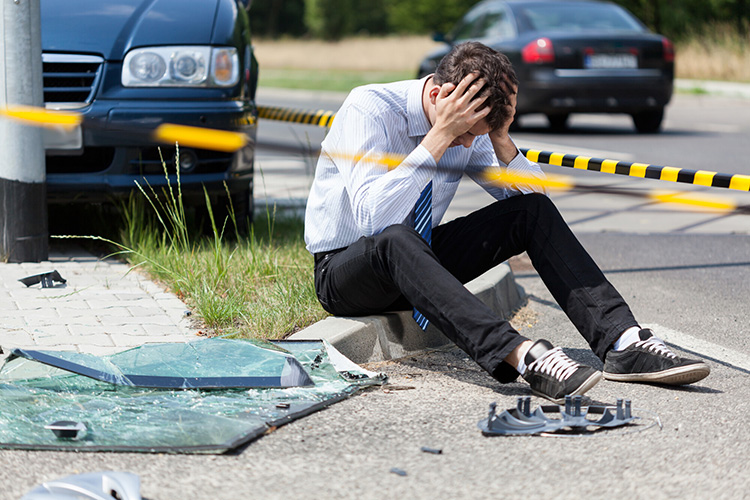 As mentioned, dealing with the physical, emotional, and financial aftermath of an accident can be overwhelming, especially if someone else's actions caused it. That's why knowing when to consult a personal injury lawyer is essential.
If you have been involved in a car accident, here are some reasons to hire a personal injury lawyer:
If the other driver was at fault, you may be entitled to compensation for your medical expenses, lost wages, and pain and suffering.
If you are unsure if you were at fault in the accident, a personal injury lawyer can investigate the case and determine liability.
If the insurance company is trying to settle for an amount that doesn't cover your damages, a personal injury lawyer can negotiate with the company on your behalf.
Remember to always take photos of accidents, though. If possible, you'll want to have photos from the scene and witness statements so you can help a personal injury lawyer assess and build your case.
What to Know About Filing a Personal Injury Claim
You may be entitled to compensation if you've suffered an injury due to someone else's negligence. While you can fight for compensation alone, filing a personal injury claim can be long and complicated. How does that process work?
First, it's important to understand the statute of limitations for personal injury claims. In Chesapeake, Virginia, you generally have to file a claim two years from the accident date. If you miss this deadline, you may lose your right to compensation. If you're within the statute of limitations, you must prove that the other party was responsible for your injury. This may involve:
Gathering evidence
Interviewing witnesses
Consulting with medical experts
If you're working with an experienced attorney, they will have experience in these areas and can help guide you. Next, you'll need to calculate the damages you're seeking. This may include medical bills, lost wages, and pain and suffering. Again, if you're working with an attorney, they can help you calculate the full extent of your damages and ensure that you seek fair compensation.
Benefits of Working With Personal Injury Lawyers
Ready to file your claim? Before working through the ins and outs of personal injury cases alone, familiarize yourself with some of the top benefits of working with a Chesapeake, VA, personal injury lawyer.
Years of Experience
Personal injury lawyers have the expertise and experience necessary to navigate the complexities of the legal system. They have a deep understanding of relevant laws and regulations and experience working with insurance companies, medical professionals, and other relevant parties.
This means they'll be able to provide you with expert advice and guidance, helping you make informed decisions about your case and ensuring you receive the compensation you deserve.
Negotiation Skills
Personal injury lawyers are skilled negotiators who can help you secure a fair settlement without going to court. They'll communicate with the relevant parties on your behalf, negotiating to ensure you receive the maximum compensation possible. Additionally, many personal injury lawyers work on a contingency fee basis, meaning they only get paid if you receive a settlement, so they're motivated to help you secure the best possible outcome.
Support Throughout the Process
A personal injury lawyer can provide you with the emotional support you need. They'll work tirelessly on your behalf, ensuring you have someone to guide you through the process until the end.
How to Find a Personal Injury Lawyer in Chesapeake
If you're looking for a personal injury lawyer in Chesapeake, there are several key things you need to consider. Here's how to find the right lawyer for your needs.
Consider Their Practice Areas
When searching for a personal injury lawyer, it's important to consider their practice areas. As mentioned, there are several types of personal injury cases. Look for a lawyer specializing in the type of injury you've suffered. You want to work with a lawyer who has experience in handling cases similar to yours (and a track record of success!). For example, if your case relies heavily on dealing with insurance companies, ensure the lawyers have experience negotiating with them.
Consider Their Location
The location of your lawyer can also play a vital role in your case. You can hire a national law firm, sure. However, working with a lawyer in Chesapeake may be more convenient for you as they will better understand the local laws and court system.
Ask for Referrals
Referrals can be a great way to find a personal injury lawyer. Ask friends, family, or colleagues if they know of good lawyers working with personal injury victims. You can also check online reviews to get a sense of their reputation.
Ask About Fees
During the initial consultation, don't be afraid to ask about fees. Different Chesapeake, VA, lawyers have different fee structures, but most work on contingency (meaning you don't have to pay unless or until they win your case). Still, it pays to clarify any fees and compensation upfront before starting any work.
Choose the Right Lawyer for You
After you've researched, checked their credentials and experience, scheduled an initial consultation, and asked about fees, it's time to choose the right personal injury lawyer for you. Remember, the most important thing is to feel comfortable and confident in their abilities to handle your case.
Get a Free Consultation
As experienced Chesapeake personal injury lawyers, we understand the emotional and physical toll personal injury cases can take on an individual and their loved ones. That's why we urge you to contact us for a free consultation.
Don't let an injury hold you back any longer. Let The Decker Law Firm help you get the justice you deserve.