How Does the Personal Injury Settlement Process Work?
As of November 1, 2020, there have been 55,916 personal injuries due to automobiles within the past twelve months. This includes accidents involving bicyclists, motorcyclists, animal-related, pedestrian, and deer. Of those, 1,471 are pedestrian accidents and 17,087 are due to rear-end collisions. Adults are not the only suffers of personal injuries. According to Seeking Safety 2019 Children's Product Recalls, there was a report of 776 incidents prior to 58 children's products being subject to recall.
The risk of becoming the victim of a personal injury case is everywhere. Even the most cautious people can suffer life-altering injuries. If you find yourself needing to file a personal injury claim, you may be wondering about the settlement process. Read on for answers to all your questions.
How Does the Settlement Process Work?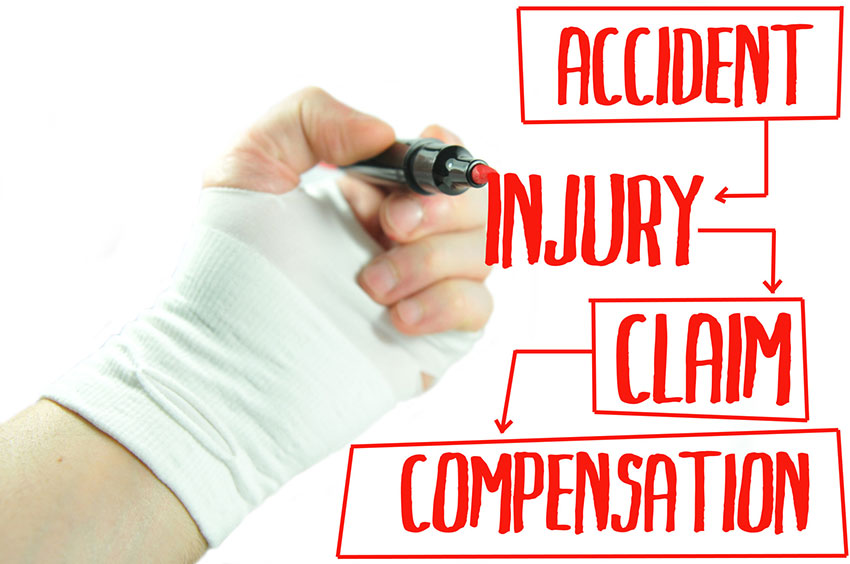 The majority of personal injury lawsuits do not end up in a trial. The litigation process often results in an out-of-court settlement. The ability to reach a settlement depends on several factors. These include the severity of the injuries and circumstances surrounding the incident. It is sometimes possible to reach a settlement without the filing of a lawsuit. As part of a settlement agreement, all claims against the defendant are part of the resolution. You no longer have the right to pursue further legal action against them for that accident.
The process generally begins with your attorney writing a demand letter. This letter advises the defendant or their insurance company of your intent to sue. The letter also sets forth any necessary demands. This may include instruction for a business not to dispose of any evidence such as video recordings of the incident. It also includes a purposely high amount for settlement.
The recipient of the letter or their attorney will respond with their arguments as to why you are not entitled to compensation. They will either completely discredit your claim or make a low-ball counter-offer. This is the beginning of settlement negotiations. During this time your attorney will have begun the process of gathering evidence. This includes medical bills, police reports, photographs of the accident scene, and medical records. Your attorney may also take photos of you to support your claim. The intent is to stress the impact of the accident on your life. Photos may be of you in your hospital bed, in casts or a brace, or in a wheelchair. These items will be useful during negotiations and during the trial.
What Are My Chances of Settling?
Whether or not you are able to achieve an out-of-court settlement will be dependent upon the evidence in your case. This includes who was at fault in the accident, the extent of your injuries, and your lifetime medical prognosis.
When working toward a settlement you must be organized. If you speak with an insurance adjuster, you must write down the date, time, and person you spoke with, and details about the con versation. You may want to send a follow-up letter to the person you spoke with confirming the conversation and keep a copy for your records. Insurance companies will frequently offer a low-ball settlement offer to a person who does not have legal representation.
Once you agree to a settlement, you lose your ability to receive further compensation if your injuries are more extensive than originally thought or your medical bills come in considerably higher than you anticipate. You should never sign any type of settlement agreement without having an attorney review it first. You must also be persistent in pushing your case forward. If the insurance company will likely need to pay out a large settlement, they are more likely to drag out your claim, possibly beyond the statute of limitations so that you have no legal recourse.  Make sure you put all your follow-up requests in writing and keep copies. These will prove valuable in the event you need to file a lawsuit.
Key Factors That Determine Settlements
The determination on whether or not to accept a settlement includes the following:
Your chance of winning at trial
Your chance of receiving a larger settlement at trial
The outcome of similar cases and the damages awarded
The time frame and difficulties in trying a case
The evidence that provides support to your case
The evidence that weakens your case
When considering a settlement, your attorney will evaluate your case for its worth and what they believe you may receive at trial. They will advise you on the minimum amount they believe is acceptable for a settlement. One key factor in determining whether or not to accept a settlement is the policy limits the defendant has on insurance coverage. Another factor is whether or not the defendant has financial resources from which additional damages may be paid. There is no point in pursuing a case if the defendant is non-collectible. You would be paying attorney fees without the ability to collect the award.
You may also want to think about how much of your settlement will be necessary for the payment of your legal fees. The attorney fees will increase substantially if the matter proceeds to trial. This is due to trial preparation steps in addition to time in the courtroom. A trial is lengthy and public, so that is something you and the defendant will both be weighing in making a settlement agreement. If the defendant is a company that is not desirous of a lengthy, public trial, you may be able to reach a heftier settlement to keep the matter away from the public eye.
Large Cases The Decker Law Firm Has Settled
$5,600,000 – Tree surgeon electrocuted when crane operator hit power line
$2,900,000 – Intersection accident
$1,900,000 – Motorcyclist hit power line downed by drunk driver
$1,750,000 – Medical malpractice in nursing home
$1,500,000 – Construction firm pumping water at construction site caused water to go onto road and freeze causing a motorist to lose control and hit our client
$1,500,000 – Pedestrian crossing street on service road to give directions to truck driver
$1,150,000 – Driver fell asleep at wheel
$1,000,000 – Tractor trailer accident on eastern shore
$1,000,000 – Bicyclist hit by dump truck
$1,000,000 – Roadside worker hit by uninsured motorist
$1,000,000 – Tractor trailer backed over motorcyclist
$1,000,000 – In Chesapeake for pickup pulling out from stop sign in front of client
$985,000 – Pickup truck and car collide in intersection and truck lands on motorcyclist stopped at light
$900,000 – Accident downtown on Granby Street
$900,000 – Accident in Courtland
$850,000 – Accident in outer banks
$775,000 – Truck accident Suffolk
$750,000 – Teenagers hit in car on way to school
$700,000 to child 500,000 to mother – Mother pushing child in stroller hit by motorist
$700,000 – Fire on boat
$675,000 – State Trooper hit on side of road
$600,000 – Elderly man hit by young driver
$500,000 – Run over in driveway
$400,000 – Motorcycle accident
$400,000 – Assault by robber  at 7-11
$400,000 – Accident on eastern shore
How Long Does It Take to Reach a Settlement?
The length of time it takes to reach a settlement or go to trial varies with each case. Every incident is unique, as are the parties to the matter. The following steps play into how fast your case reaches settlement:
Consult with a personal injury attorney as soon after the accident as possible
Notify the opposing party in writing of your intention to file a claim and/or lawsuit
The discovery process generally takes six months to a year so beginning a claim early is advisable
Court requirements and hearings, including mediation and/or case evaluation and motions, take time and are dependent upon the court schedule
Negotiations and their end result of settlement or going to trial
If there are any appeals filed following a trial verdict
There will generally be a period of time prior to filing the lawsuit when your attorney will attempt to reach a settlement with the other party's insurance company. If they are not successful, the lawsuit will be filed prior to the two-year deadline pursuant to the statute of limitations expires. The time frame for the case is normally one-two years following when the lawsuit is filed.
Discovery Process
Discovery, which is the gathering of evidence, normally takes six to twelve months to complete. The actual time is dependent upon various factors, including the amount of time before doctors are able to make a medical prognosis on your lifetime level of recovery from the injuries. Steps involve an exchange of information, or evidence, between the Plaintiff and Defendant. This allows both sides to have a full awareness of the facts and moves negotiations along at a faster pace. This includes all accident reports, medical records, photographs, witness statements, medical bills, and more. Discovery also includes several legal demands for information and documents:
Interrogatories
This is a set of written questions that one party sends to the other. These are questions that pertain to the case and their purpose is to gather facts. The questions are answered under oath, so the party must answer honestly and must be returned within the legal time frame as set forth by the court rules. When writing and responding to interrogatories there are specific legal requirements that you must adhere to.
Your attorney will be familiar with this process and understand all requirements for writing the questions and preparing responses. The questions will include name and contact information, insurance information, medical providers and their contact information, insurance information, potential lay and expert witnesses, description of injuries and medical treatment received, etc.
Production of Documents
This request often accompanies the interrogatories and requests specific documents to be sent to the requesting party. This may include medical records, insurance policies, photographs, copies of witness statements, and any other document they deem to be of importance to the case.
Requests for Admission
These requests may also accompany the interrogatories. These are statements in which the recipient must either admit as true, deny as untrue, or object and provide a reason for their objection. If the party fails to respond to the Requests for Admission within the time frame set forth by court rules, the statements are deemed to be admitted.
Deposition
A deposition is testimony given outside of court before a court recorder. The attorney conducting the deposition asks the deponent questions on the record. The opposing counsel is present and may direct their client or client's witnesses with instruction, may object to questions if there is just reason, and may also ask questions of their own. The deposition is another way of gathering evidence and finding out how a witness or party may perform in court. A transcript of the deposition is available for both parties to use in negotiations or preparation for trial.
When Do You Actually Receive the Settlement?
The collection of damages happens after the signature of the settlement paperwork by both parties and their respective attorneys. There will then be the entry of an order dismissing the case if a lawsuit is before the court. The date on which payment of damages must be complete will be set forth in the settlement or the order following a trial. Depending on the size of the award, it may be complete within a matter of days or take several installment payments. The payment will be sent to your attorney, who must first pay any liens against the lawsuit. Attorney fees and any other expenses as set forth in the contingency agreement will be paid, and then you will receive the remaining balance.
Why Should I Choose The Decker Law Firm?
The personal injury process is lengthy and requires knowledge of insurance law and regulations, personal injury law, court rules, and court procedures. When you are seeking a personal injury attorney The Decker Law Firm has the experience and knowledge necessary to move your claim forward in an expeditious manner.
Experience
The Decker Law Firm has more than 50 years of law experience. You want a personal injury attorney that is familiar with the personal injury lawsuit and settlement process. Personal injury encompasses a wide range of cases including:
Automobile Accidents
Drunk Driving Accidents
Medical Malpractice
Motorcycle Accidents
Product Liability
Slip and Fall
Semi/Tractor-Trailer Accidents
Work-Related Injury
If you suffer injuries from any of the above, you need to contact The Decker Law Firm to schedule a free consultation regarding compensation you may be entitled to receive. Our attorneys will be able to provide you with a plan on how they will proceed with your case. Our extensive legal knowledge will allow us to provide you with quick answers to all your questions.
Communication
When working on a personal injury case there will be a lot of communication between you and your attorney. It is important that the two of you have compatible personalities. As testimonials from prior clients show, the attorneys at The Decker Law Firm are friendly, down-to-earth personalities that care about your case and getting you the compensation you deserve.
When you suffer personal injuries there are many factors important to recovery, and worrying about the legal steps to a successful personal injury claim shouldn't be one of them. The attorneys at The Decker Law Firm work hard at making sure you receive the maximum compensation while keeping you up-to-date on the progress of your case.
No Up-Front Fees
When you hire The Decker Law Firm to handle your personal injury case, they work hard to win your case and don't get paid unless they win. All personal injury claims use a contingency fee for payment of attorney fees. This means you only pay attorney fees as a percentage of your settlement and only if you win. Contingency fees are 33.3% of the award you receive in a settlement. This percentage remains the same whether we reach an out-of-court settlement or take the matter to trial. We will explain how this plan works in detail during your free consultation.
Schedule Your Appointment Today
The Decker Law Firm has attorneys that specialize in personal injury law. If you or someone you love is suffering from an injury due to another person's careless or negligent behavior, you need to contact the experienced law team at The Decker Law Firm.
You will be kept up-to-date on the settlement process as they work diligently to help you receive the compensation you deserve. Call The Decker Law Firm at 757-622-3317 or complete our online form to schedule a no-risk, free consultation today.