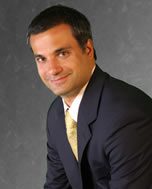 On March 10, 2015, Martin Thomas, Jr. was reappointed as Vice-Chair of the Norfolk City Planning Commission.
The City Planning Commission (CPC) is a seven-member body, appointed by the City Council, responsible for the review of land use and zoning matters for the City of Norfolk. The commission makes recommendations on various matters to City Council, who are responsible for making a final determination.
The City Planning Commission is also responsible for the development of the city's General Plan or the plan for land use and development in Norfolk. Two major projects that Martin Thomas, Jr. has worked on while part of the Planning Commission involve the revitalization of Wards Corner and the new plans for Waterside in Downtown Norfolk.
We're excited to see the new developments in Norfolk and to watch the ongoing progress of our city.