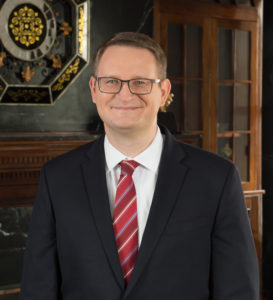 We are happy to welcome our new attorney Jeffrey P. Partington to The Decker Law Firm family! Jeffrey served as a law clerk for us in 2006 and has worked at multiple firms in the area since graduating from University of Richmond School of Law. Most recently, Jeffrey was a partner at a prominent local defense firm.
Jeffrey has extensive experience practicing in the courts of Norfolk, Virginia Beach, Chesapeake, Newport News, Portsmouth, Hampton, and Suffolk. A Virginia Beach native himself, he attended William & Mary and the University of Richmond School of Law where he graduated cum laude. He will primarily serve clients seeking legal help with personal injury, workers' compensation, and business law and has worked on both sides of the aisle.
Jeffrey believes that attention to detail is incredibly important, saying, "most cases are made or broken by the details." Jeffrey is a passionate advocate for his clients in the courtroom.  He enjoys helping people get the representation they deserve.
Jeffrey started at the firm on Monday June 5th and we are excited to work with him to serve the citizens of Hampton Roads. We have full faith in his knowledge, ability, and passion for law. We can't wait to see what new tools he will bring to our firm.