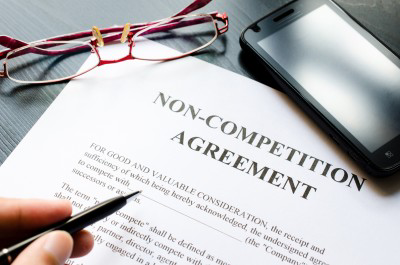 A non-compete clause is a term used in contract law under which one party (usually an employee or the seller of a business) agrees not to enter into or start a similar profession or trade in competition against another party (usually the employer or the buyer of a business).
Why is a non-compete important?
A non-compete protects your organisation from unfair competition when an employee leaves the business. They are designed to protect current clients from being "poached" or taken by the ex-employee immediately upon termination. They can also be used to disallow employees from working directly with firms your organization competes with.
These clauses often have location- and time-based restrictions such as "The employee cannot work for a competitor within 20 miles of Norfolk, VA for six months." It is important that the clause be reasonable and enforceable meaning you can't set a restriction nationwide for 100 years. If the clause is not reasonable or enforceable according to a judge, it will be difficult to have recourse if the employee breaks the clause. This makes it that much more important to have a corporate attorney create the clause with you to ensure its validity.
If an employee violates a non-compete…
Your recourse will be to stop the employee with an injunction. An injunction is a judicial order that restrains a person from beginning or continuing an action threatening or invading the legal right of another. An injunction may be either temporary or permanent, and a court will grant one if it finds, after trial, that the noncompete clause is enforceable and that irreparable harm will result unless an injunction is issued.
When should I issue a non-compete?
It's best to have the form signed by your employee at the time of hire. This is because in some jurisdictions there is need for employee incentive beyond continued employment for the clause to be enforced. If you offer the non-compete clause at hiring, the employee is getting a job in return. If you offer it further into employment, you will need to offer a raise or promotion as incentive. Otherwise, should the case go to court, the clause may not be found as enforceable.
The Decker Law Firm's top priority is helping people. Whatever your business law needs, our corporate law attorneys will help secure your best interests. If you are interested in the experienced help of a knowledgeable and skilled business lawyer, call the corporate attorneys of The Decker Law Firm at 757-622-3317.