Millions of Americans suffer injuries caused to them by another party's negligence every year. There are, for example, 6 million car accidents every year, resulting in around 3 million injuries. Other types of personal injuries include slip and fall, medical malpractice, work accidents, and food poisoning. If you have sustained an injury that wasn't entirely your fault, you may be entitled to justice and compensation. Finding the right personal injury lawyer can make a significant difference in the outcome of your case.
W will guide you through the process of finding an experienced personal injury lawyer near you. We will explore what makes a good personal injury lawyer, how to find one, and why their expertise is essential in handling your case. Let's get started.
How Do I Find the Best Personal Injury Lawyer Near Me?
When searching for the best personal injury lawyer in your area, there are several steps you can take to find a reputable and reliable attorney. You can start by asking for recommendations from friends, family, or colleagues who have had similar experiences. Their firsthand accounts can provide valuable insights into the attorney's skills and professionalism.
You can also utilize online resources. Legal directories, review websites, and local bar association websites are all good places to look. These platforms often feature client reviews and ratings. This allows you to gauge the reputation and track record of potential lawyers. Here at The Decker Law Firm, we have years of first-hand experience helping clients get the justice and compensation they deserve. We cover a wide range of personal injury cases, from car accidents to defective products and much more.
What Makes a Good Personal Injury Lawyer and What Should I Look For?
A good personal injury lawyer possesses specific qualities and skills that set them apart from the rest. When searching for an attorney, we recommend that you consider the following factors:
Experience
Look for a lawyer who has significant experience in handling personal injury cases. Experience equips them with the knowledge and strategies needed to navigate the legal complexities of your case. Be sure that they are well-versed in the type of personal injury claim you are pursuing.
Expertise
Personal injury law is a specialized field. As such, it's crucial to find a lawyer who focuses primarily on personal injury cases. Their expertise in this area ensures they have a deep understanding of relevant laws, regulations, and precedents.
Track Record
You should review the lawyer's track record of successful cases and settlements. A history of favorable outcomes demonstrates their ability to negotiate with insurance companies and fight for fair compensation.
Communication Skills
A good personal injury lawyer should be an effective communicator. They should be able to explain complex legal concepts in a way that you can understand and keep you informed about the progress of your case.
Trial Experience
Most personal injury cases are settled outside of court. However, it's still important to find a lawyer who is experienced and comfortable taking cases to trial if necessary. Trial experience demonstrates the lawyer's ability to present a compelling case in front of a judge and jury. This increases your chances of obtaining fair compensation.
Resources and Network
Personal injury cases often require extensive investigation, expert opinions, and access to resources that can strengthen your claim. As such, a reputable lawyer should have a network of experts. These may include accident reconstruction specialists or medical professionals. These experts can provide valuable insights and support your case.
Empathy
Dealing with a personal injury can be a challenging and emotionally draining experience. We recommend that you look for a lawyer who shows empathy and compassion toward your situation. A compassionate attorney will not only provide legal guidance but also offer support and understanding during this difficult time.
Personalized Approach
Every personal injury case is unique. A good lawyer understands the importance of tailoring their approach to your specific circumstances. They should develop a personalized strategy that addresses the individual details and challenges of your case. This helps to maximize your chances of success.
How Much Does a Personal Injury Lawyer Near Me Cost?
One of the most significant concerns for individuals seeking legal representation is the cost. However, personal injury lawyers typically work on a contingency fee basis. This means that their payment is contingent upon the successful resolution of your case.
If there is no settlement or verdict in your favor, you will not owe any attorney fees. The contingency fee structure allows individuals to pursue legal action without the burden of upfront costs. Instead, the attorney's fee is usually a percentage of the compensation you receive. Note that this is the case when you partner with The Decker Law Firm.
Where Do I Find a Personal Injury Lawyer Near me Taking New Clients?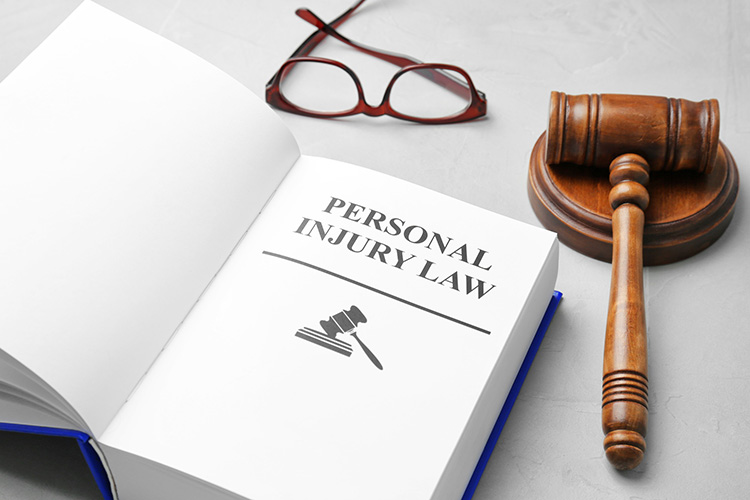 There are several resources available for finding personal injury lawyers who are currently accepting new clients. You can start by contacting local bar associations or legal aid organizations. They can provide you with referrals to reputable attorneys who specialize in personal injury cases. Certain online legal directories are also useful, such as FindLaw. These allow you to search for attorneys based on location and practice area.
Additionally, consider reaching out to your local legal community through social media platforms or online forums. Many lawyers actively engage with their audience and may be open to taking on new cases. The easiest way to find a personal injury lawyer for your case is to reach out to our team directly.
Do Personal Injury Lawyers Near You Do Free Consultations?
Yes, most personal injury lawyers offer free initial consultations to assess the merits of your case. During the consultation, you can discuss:
The details of your accident
Any injuries sustained
The potential legal options available to you
These consultations serve as an opportunity for both you and the lawyer to assess the viability of your case and determine if you are a good fit for each other. Taking advantage of free consultations comes with a host of benefits. For example, they allow you to:
Consult multiple lawyers
Compare their advice and strategies
Gather relevant information about your case
Gain clarity about the legal process
Ask any questions you may have
Make an informed decision
Ultimately, consultations allow you to gain a better understanding of the attorney's experience, approach, and the likelihood of success in your case.
How Do I Know if I Need a Personal Injury Lawyer?
While not all situations require the involvement of a personal injury lawyer, it is advisable to consult one if you have suffered significant injuries or if the liability is disputed. A personal injury lawyer can provide valuable guidance and advocate on your behalf to ensure you receive fair compensation for your damages. They can handle negotiations with insurance companies, gather evidence, and build a strong case to support your claim.
What Should Everyone Know About Getting Into a Car Accident and Why You Need a Personal Injury Lawyer?
Being involved in a car accident can be a distressing experience, both physically and emotionally. As noted above, around 3 million people experience injuries in the United States following car accidents every year. Of this number, 2 million sustain permanent injuries that can have a major impact on their quality of life.
A personal injury lawyer will protect your rights and help you navigate the complex legal processes involved in a car accident claim. They can gather evidence, assess the extent of your injuries, and calculate the damages you are entitled to. They will work to ensure that you receive compensation for the following (if applicable):
Medical expenses
Lost wages
Property damage
Pain and suffering
Furthermore, a lawyer can advise you on any potential long-term consequences of the accident. This may include ongoing medical treatments or permanent disabilities. By working with a personal injury lawyer, you can focus on your recovery while leaving the legal matters in capable hands.
Finding an Experienced Personal Injury Lawyer Near You
Consulting a personal injury lawyer near you is crucial if you have been injured due to someone else's negligence. It helps protect your rights and maximizes your chances of receiving fair compensation. Finding an experienced personal injury lawyer near you requires careful consideration and research. The above information will help you find the best lawyer to handle your personal injury case.
Here in Virginia, your premier choice for super lawyers is always The Decker Law Firm, but don't take our word for it! Here's a small glimpse into what our clients think about working with us:
"A very tough situation for me. Was in a terrible accident on Christmas in 2022. Broke my hip, damaged my nerves and needed a difficult surgery to repair everything. I immediately contacted Decker and Decker as my wife used them years back. Ms Parker and Ms Rebecca have worked around the clock trying to get me a fair settlement. We faced many challenges. Lack of communication from the hospitals. Random invoices and payments. Insurance companies being greedy. And the medical professional trying to take me to court for payments while I'm disabled and out of work. In the end, while I wasn't awarded with an amount to cover all of my losses for the year, I was able to get an amount that can allow me to continue providing for my family while I'm recovering from this injury. Outstanding, highly recommended." – Deveron L. | Google Review
"I have been represented by Mr. Martin Thomas, Sr. on three occasions throughout the years. I have been extremely pleased with the service he has provided and would recommend him to anyone needing representation for an automobile accident. Mr. Thomas works hard to get you the best outcome of your case." – Janette B. | Google Review
"I was rear ended last year and was referred to Decker Law Firm by a coworker. My attorney that ended up representing me was Martin Thomas Jr and from our first meeting I knew I was in good hands. I had tried a law firm I'd used previously first and they wouldn't take the case but Martin was confident that I indeed had a case and wanted to take it on. He was very straightforward and told me what he thought the case was worth and I decided to go with his representation. We ended up having to take the case to trial and I was so nervous but Martin went out of his way to answer my questions and put me at ease. Any time I sent him an email with questions, which was often, he always responded within a couple of hours even on the weekends. When we went to trial he was calm and confident in the courtroom and I couldn't have been happier with the outcome. The judgment was in the monetary range Martin told me he thought the case was worth which proved again just how competent he is when it comes to his job. If I ever need a lawyer again Martin will be the first person I call. You can't go wrong with this firm." – Nesa S. | Google Review
Don't hesitate to contact us today to schedule a free consultation with an experienced lawyer. We look forward to speaking with you.