The Decker Law Firm is Committed to Help, Any Way We Can
At The Decker Law Firm, we are committed to helping you every way we can. This time of social distancing does not in any way change our dedication to our clients. We encourage anyone who is in need of legal counsel to continue to reach out to us. We are offering all meetings regarding cases via teleconference, video conference, or in person if needed.
Whether you reach out to us through our office phone, our web chat service, or through Facebook chat, you will be greeted and a brief overview your case will be taken. If you reach out via chat service during business hours, you will be connected directly to our office so that our staff can collect more information. We will then pair you with the attorney best suited to handle your case. All of the meetings necessary throughout the course of your case can be easily handled through our current protocols, including digital signatures needed for any paperwork.
Our goal remains, as it always has, to put people first and to help in any way we can.
Norfolk City Resources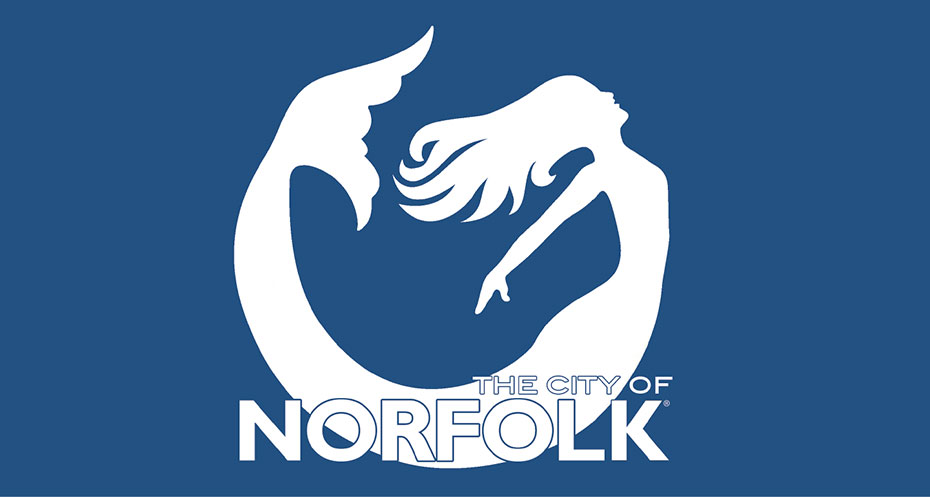 The City of Norfolk is working hard to continue providing essential services, and to make resources available for all of the city's residents. In a video shared on the Norfolk Government's Youtube channel, Mayor Kenneth Alexander shared some of the measures the city is taking, alongside some words of reassurance. Some initiatives he highlighted include:
Tax payment deferral programs
Eliminating penalties and interest for taxes due this April, May, and June
Allowing deferred payments for personal property and real estate taxes
Mayor Alexander shared that this program is "the most aggressive payment deferral and fee waiver in our history."
The COVID-19 FAQ page on the city's website shares additional information, such as details of city facility and utility closings, Foodbank distribution and donation locations, virus screening resources and locations, and much more. Here are some items we would like to highlight:
The upcoming May 5th General Election has been postponed to May 19th by Gov. Northam. Applications for vote at home absentee ballots are due by May 12th at 5pm.
Sentara and Optima Healthcare have launched an online chat on each of their websites, helping members assess if they should seek COVID-19 testing.
Downtown street parking is currently free for the first hour, in the hopes that many in our community will continue to support the restaurants we all love via their carryout options.
The city has put together a resource guide for Norfolk businesses, including information regarding assistance programs and COVID-19 specific grants.
The City of Norfolk has suggested that the easiest way to stay informed during this time of change is to follow them on Facebook and Twitter, and to text (757) 441-5600 to sign up for Norfolk's alert program.
Employee Anniversaries
In 2020 we wanted to show a little more appreciation to the incredible staff that keeps The Decker Law Firm running. Without our team's focus and hard work, our attorneys would not be able to help nearly as many people as we do. Whether you have been here for 1 year, or for 40, we consider ourselves so lucky to have you! We will be recognizing and celebrating our staff's work anniversaries quarterly via newsletter, and monthly via social media.
Anise Connor, 25 Year Anniversary, April 4th
Nichelle Stone, 8 Year Anniversary, April 9th
Ruby Capps, 14 Year Anniversary, April 13th
Heather Rawlins 1 Year Anniversary, April 29th
Bonnie Baker, 22 Year Anniversary, May 18th
Tell Me Something Good!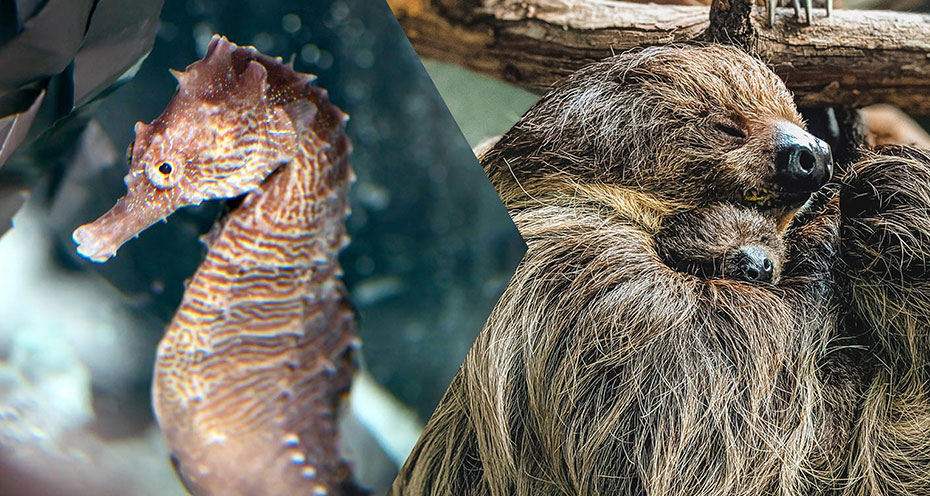 If you (like us) are searching for some good news, or some stress-free entertainment right now, we recommend checking out the Norfolk Zoo and Virginia Aquarium on Facebook! Both local institutions are sharing daily "edutaining" (educational & entertaining) content, in the hopes of offering an insight into their current day-to-day.
The Norfolk Zoo is offering "Virtual Voyage" videos daily at 2pm. These videos include staff members sharing education fun facts about the zoo's residents, visitations and explorations of animal habitats, animal feedings, general BTS (behind the scenes) of the zoo's upkeep, nature-based craft projects for kids, and celebrations of animal birthdays! One especially exciting birthday was shared recently – the in-exhibit birth of a baby sloth! For more details (and pictures) of the Zoo's newest baby, check out their blog.
The Virginia Aquarium has shared similar content, including live videos of animal feedings, calming and meditative live streams of tanks, and educational footage of animals – including opportunities for students at home to submit marine biology questions. Our favorite feature has been footage of some more mobile aquarium residents exploring the facilities and making new friends along the way! The Aquarium shared recently that they are also expecting a few fresh faces in the tanks. Two resident spotted eagle rays are pregnant! A video shared on April 25th features the staff performing a check-in and ultrasound, as well as an update from their Veterinarian, Dr. Ally McNaughton.
Helping Our Community
During this time, we feel that it is important to prioritize continued support of organizations making a difference. We are grateful to have been able to support a number of life-changing organizations, including St. Jude Children's Research Hospital via the Peter Decker Children's Charity (PDCC), as well as Operation Smile and Seton Youth Shelters. This month, we highlight these groups to show our support as they make swift accommodations to assist those affected by the virus.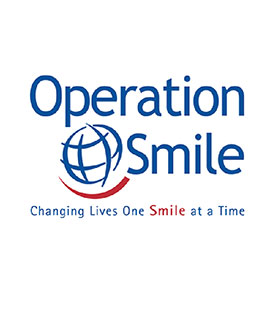 Operation Smile
In an article on their website titled "Our Global Response to the COVD-19 Pandemic", Operation Smile shared, "Today, our teams around the world are refocusing their efforts to fight the COVID-19 pandemic in their communities while remaining committed to caring for our patients' and their families' health and well-being." They shared that they will be redirecting essential supplies and equipment to where it is most needed, while continuing to support their patients through live video speech therapy, Youtube content with at-home activities, and a focus on supporting those who are suffering from malnutrition. Operation Smile's initiatives can be supporting through direct donations.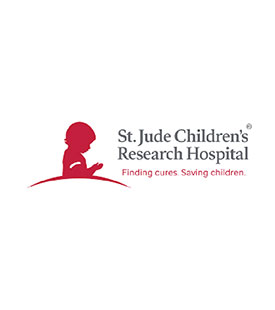 St. Jude Children's Research Hospital
The Peter Decker Children's Charity has been a proud longtime supporter of St. Jude. If you would like to donate through PDCC, please email us at give@peterdeckercharity.com with your name and donation amount. St. Jude has shared on their website a variety of other ways you are able to help. Their recommendations include sending a virtual card to patients and families, selecting St. Jude as your AmazonSmile charity of choice, and creating your own fundraising page.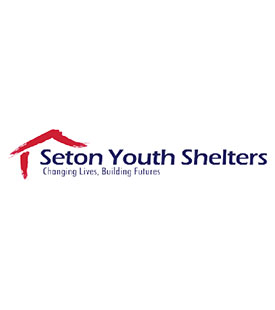 Seton Youth Shelters
Seton, a Virginia Beach based youth shelter, is working hard in order to continue providing a safe and sanitary space for those in need. Their list of critical needs includes a significant amount of cleaning supplies, non-perishable food and snacks, as well as financial donations in the form of either grocery store gift cards or direct online gifts. They also suggest creating a Facebook fundraiser and sharing their needs with friends. They ask that you call 757.963.5795 ext. 103 or email mbroady@setonyouthshelters.org for more information about donating supplies.
---
No-Fail Roast Chicken with Lemon and Garlic
---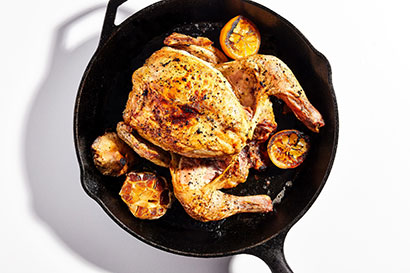 Ingredients:
1 lemon
1 head of garlic
¼ cup (1/2 stick) unsalted butter or extra virgin olive oil
1 3 ½-4lb whole chicken
Kosher salt
Black pepper
Instructions:
Arrange a rack in the center of your oven, and preheat to 425°.
Cut 1 lemon in half crosswise and remove any visible seeds.
Cut 1 head of garlic in half crosswise.
Melt ½ stick butter in a small saucepan or microwave in a small bowl.
Place 1 3–4-lb. whole chicken on a cutting board. Pat the whole thing dry with paper towels. It's important to get the chicken as dry as possible to help with browning.
With chicken breast facing up and legs pointing toward you, use a sharp knife to slice through loose area of skin connecting the leg and breast, making about a 3″-long incision. Continue cutting downward until you hit the joint that connects the thigh to the body, then stop. This exposes the leg joint, making it easy to tell if chicken is cooked. Repeat on second side.
Season every surface of chicken, including skin along backbone, inside cavity, under wings, and inside part of the leg you just exposed, with lots of salt and pepper. If you're using kosher salt, it should take you 4–5 generous pinches, which will be around 4 whole teaspoons.
Transfer chicken breast side up to a large oven-safe skillet. Arrange lemon and garlic cut sides down in skillet around chicken.
Drizzle chicken all over with melted butter and transfer to oven.
Roast until chicken is nicely browned and cooked through, checking for doneness after 45 minutes. To check, carefully remove skillet from oven, poke a knife into leg joints, and pierce the meat. If juices run clear, the chicken is done. If you see a rosy pink color, it needs more time. Continue to roast, checking every 5 minutes, until juices run clear.
Let chicken rest in skillet at least 15 minutes before carving. Transfer chicken to a platter. Pour all of those glorious, buttery pan juices over top of the meat and serve with roasted lemon and garlic alongside.

Techno Mermaid
The Techno Mermaid is truly a piece of MODERN art! Artists, Ces Ochoa and Darlene Stoll, adorned her with pieces of modern tech, such as CDs, cables, motherboards, and even a lens for her eye.
The Techno Mermaid stands at 1000 Granby Street, and was sponsored by Infinet Company.

Get Virtual with VA Stage
Events calendar available online
While we're stuck at home, Virginia Stage Company is offering online classes and workshops for students and the general public. The Virginia Stage artists are here to teach, to entertain, and to connect with the community. They are offering a variety of virtual events, including monologue coaching sessions, audition workshops, acting labs, and more.
---
VSO Concert From Home
90.3 FM & WHRO App
Fridays at 9pm
The Virginia Symphony and WHRO encourage us to unite through music: WHRO Classical FM will broadcast VSO concerts on Fridays at 9pm for the next several weeks. Keep an eye on VSO's Facebook page for posts announcing the evening's program, and sharing links for you to tune in each week.
Festevents: Stay At Home
Available anytime
The Festevents Stay-At-Home series, in which participation is free, combines the unique elements of festivals, such as live music, food and beverage tastings, and family fun, and transforms those elements into a virtual format for the community to enjoy in the safety of their own home. All events and performances will be streamed live and/or posted on the Norfolk Festevents Facebook page.
---
Chrysler Museum Virtual Tour
Available anytime
Get your fix from home with virtual tours! With the help of Google Arts and Culture, you can "Walk" through the galleries and take a close look at a selection of works from the collection. The link can be found on The Chrysler Museum of Art's website, alongside coloring sheets, games, and activities for the whole family.
---