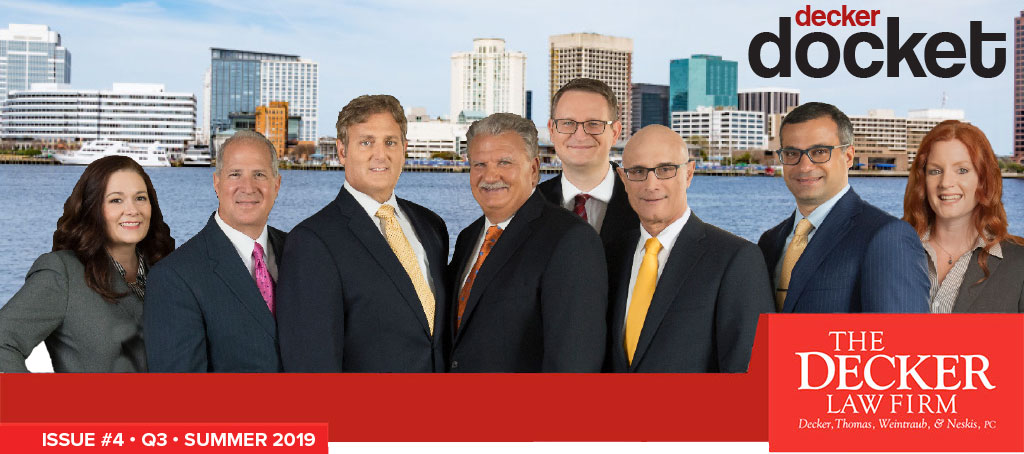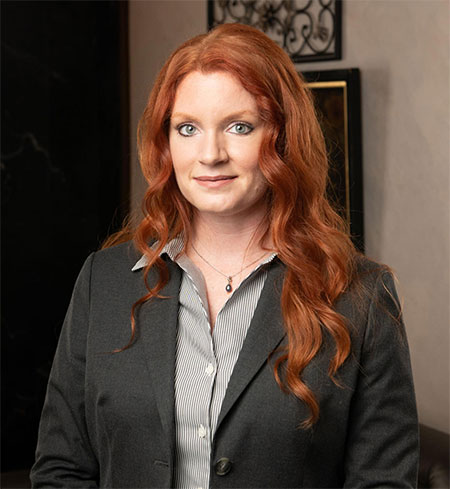 Lindsey Cole Joins Decker
Decker is thrilled that Lindsey Cole, a Virginia Beach native, has joined our team. Cole has shared that she is excited for the opportunity to work with our community-focused law firm. She stated, "it's really nice to tell people you work here! Everybody knows the name, everybody knows the place, everybody knows that the attorneys that work here are connected and committed to their communities, and it's really special to be a part of that."
Cole brings years of experience as a defense attorney to the courtroom, providing a new perspective that is sure to benefit every client she serves. "My years as a defense attorney have taught me to find weaknesses in people's testimony, think creatively about strategy, and speak passionately in front of juries. I will bring this to the clients at The Decker Law Firm to ensure they build the strongest possible case with the best possible results."
Cole is a graduate of Old Dominion University and Stetson University College of Law in St. Petersburg, FL. Cole began her legal career as a Public Defender in Orlando, where she defended everything from misdemeanor traffic offenses to serious felonies. She is proud to have served the community in the courtroom, and considers the opportunity to defend people in criminal cases an important aspect of protecting people's rights. "Major ideas in criminal law come from people of all walks of life and often start with what can seem to be a minor case … And when the weight of the system is on one defendant, that's when they need someone in their corner. That's what I love about law, I can be in someone's corner when they need it."
Cole returned to Virginia Beach and spent eight years defending insurance companies in personal injury litigation where she tried numerous cases in the General District and Circuit Courts of all seven cities in Hampton Roads. She brings those years of behind-the-scenes knowledge to clients at The Decker Law Firm. She currently represents clients in the areas of personal injury, criminal, and traffic law.
Outside of the courtroom, Cole is an avid animal lover with two dogs – a husky named Zeek and a beagle named Kobe. She is also a beach enthusiast, and a regular dancer certified in Zumba training. "I love to walk my dogs at 47th Street during sunrises, I get to enjoy a nice little moment of Zen with my pets on the beach."
---
Gather Joins Norfolk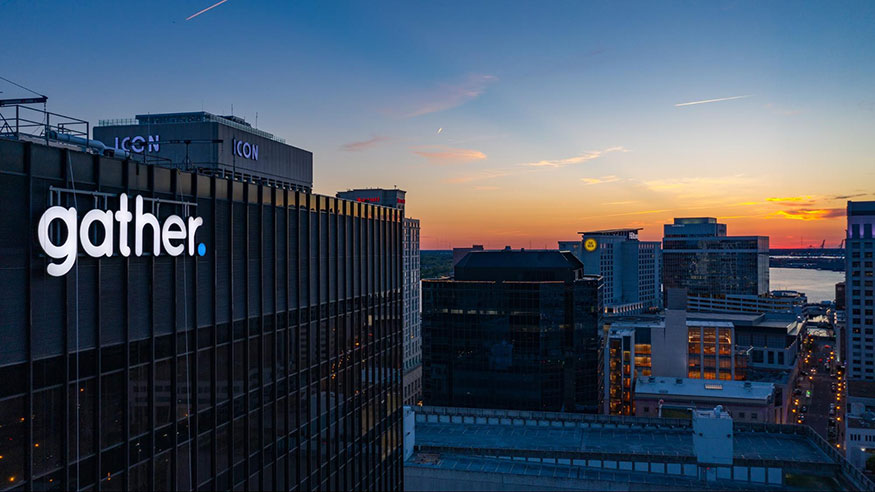 With 30,000 sq. ft. of space in Downtown Norfolk, Gather offers a home for everyone from startups to small businesses to enterprise teams and entrepreneurs. They provide space for businesses to work and grow, while ensuring they have everything they need to thrive professionally. Gather provides everything from freshly brewed coffee to printing, wifi, and conference room space. They hope to promote a sense of community by planning weekly networking events and happy hours for their members.
Interested in taking a look around? We recommend any Wednesday at 3pm when they set out a plate of cookies for anyone stopping by.
Ceremonial Tree Planting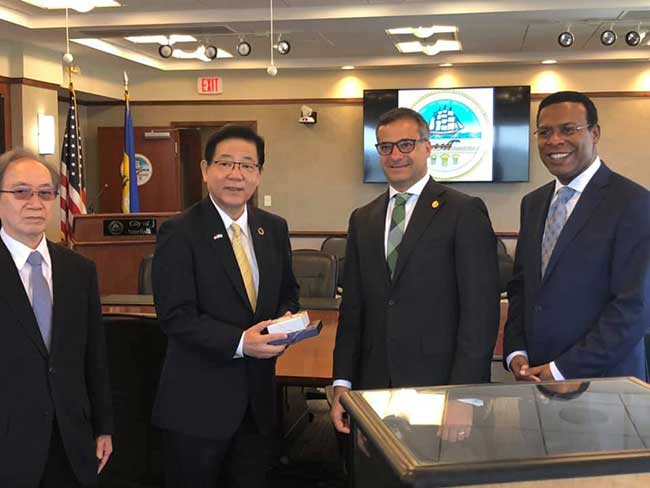 Norfolk City recently celebrated 60 years of friendship with their sister city, Kitakyushu, Japan. Mayor Kenneth Alexander and Vice Mayor Martin A. Thomas Jr. met with the Mayor of Kitakyushu, the Honorable Kenji Kitahashi, at Norfolk City Hall to discuss the partnership of the cities, as well as future business, cultural, and student exchanges.
The visit concluded with a visit to the Norfolk Botanical Gardens, where both Mayors celebrated the cities' friendship through the dedication and planting of a ceremonial tree. The Japanese Garden, home to the newly dedicated tree, was created in 1962 as an act of international goodwill between the sister cities.
https://wtkr.com/2019/07/22/tree-planting-celebrates-60-years-of-friendship-between-norfolk-japanese-sister-city/
---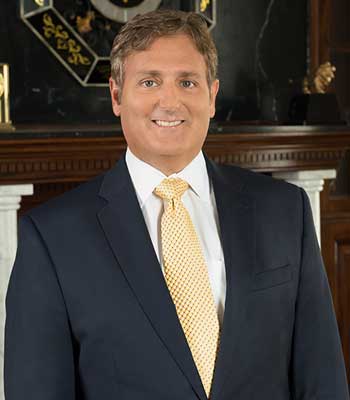 Recent Appointments for Pete Decker III
This summer has seen a flurry of appointments for Pete Decker III. We are incredibly honored that Pete is receiving these appointments and would like to extend congratulations to all other appointees as well. At The Decker Law Firm, every member of the staff – attorneys and support staff alike – share Pete Decker, Jr.'s priority of helping people. We strive to serve our community to the best of our ability and give our clients the expert legal advice they deserve.
ODU Board of Visitors

The ODU Board of Visitors is a 17-member board appointed by the governor, Ralph Northam. The Board of Visitors has the power to control and expend the funds of the University, the power to make all rules and regulations concerning the University, and the power to appoint the President, who is the chief executive officer of the University.

Norfolk Airport Authority

The Norfolk Airport Authority is a political subdivision of the Commonwealth of Virginia and is an independent autonomous agency of the City of Norfolk which operates the Norfolk International Airport. The Authority is governed by a Board of Commissioners consisting of up to nine members appointed by Norfolk City Council for four-year terms, and an Executive Director overseeing day-to-day operations.

Norfolk Police & Fire Trial Board

This board considers appeals in regard to suspensions and reprimands of Norfolk police and fire personnel. Members are appointed by the City Council for one-year terms. This will be a consecutive term for Pete. The chairman of this board has the power to subpoena witnesses, administer oaths, and compel the production of any books and papers in connection with any hearing. The council also designates one member as vice-chair.

Virginia Beach Police Foundation

The Virginia Beach Police Foundation is a charitable, all-volunteer non-profit that aims to help officers and their families in need, as well as represent "the brave men and women who wear the badge and create a safe environment in which we work, play, and raise our families, day in and day out," as stated on their website. Excited about the appointment, Pete remarked, "I handle a lot of cases in Virginia Beach and it is so nice to be recognized and honored like this by such a great organization."
---
Bon Appetit: Summer Squash and Basil Pasta
---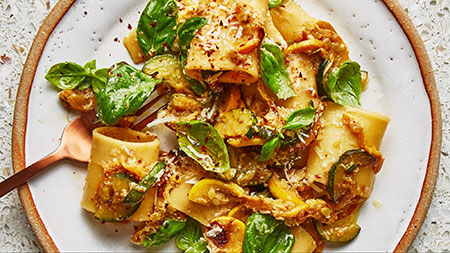 Ingredients:
¼ cup olive oil
8 garlic cloves, thinly sliced
2 pounds assorted summer squashes and zucchini, quartered lengthwise, sliced
Kosher salt
1 teaspoon Aleppo-style pepper, plus more for serving
12 ounces paccheri, ziti, or other large tube pasta
2 ounces Parmesan, grated (about ½ cup), plus more for serving
1 tablespoon fresh lemon juice
½ cup basil leaves, divided
Directions
1. Heat oil in a large skillet over medium. Cook garlic, stirring occasionally, until very lightly browned around edges, about 4 minutes. Add squash and increase heat to medium high; season with salt. Cook, tossing occasionally, until squash begins to break down. Turn down heat once it begins sticking, and continue to cook until the squash is jammy and soft, 12–15 minutes. Toss in 1 tsp. Aleppo-style pepper.
2. Meanwhile, cook pasta in a large pot of boiling salted water, stirring occasionally, until very al dente.
3. Transfer pasta to skillet with squash using a slotted spoon or spider and add ½ cup pasta cooking liquid. Cook pasta, adding 2 oz. Parmesan in stages along with more pasta cooking liquid as needed, until sauce coats pasta and pasta is al dente. Toss in lemon juice and most of the basil.
4. Divide pasta among bowls and top with more Parmesan and Aleppo-style pepper and remaining basil.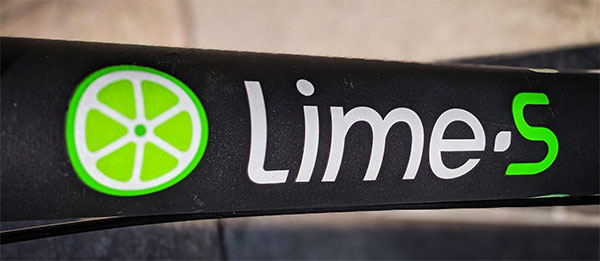 Lime Scooter Regulations
This Summer has seen a new visitor to the streets of Downtown Norfolk – Lime Scooters. The Norfolk City Council has unanimously voted to allow these pay-to-ride scooters and are working hard to inform the city of the relevant rules and regulations.
Here are some frequently asked questions regarding Lime Scooters:
Can anyone ride?

No, you must be at least 18 years old with a valid driver's license in order to ride

Do I have to wear a helmet?

Wearing a helmet is not required, but it is highly recommended by the City of Norfolk

Where can I ride the scooters?

According to the City of Norfolk website, "Electric scooters share the same rights of the road as an adult cyclist. Adults can ride them safely in any street posted for 25mph or less, can ride in any bike lane, and must obey all traffic signals including riding in the same direction of traffic.

How much do they cost?

Lime Scooters cost $1 to start, and then .15 cents for every minute it is in use. Just don't forget to end your ride once you are done!
If you are not sure about the rules, just remember that electric scooters share the same rights as cyclists. Please remember to be extremely careful when riding downtown – even if you are following the law, other drivers might not be.
Read more about Lime Scooters at: https://www.norfolk.gov/lime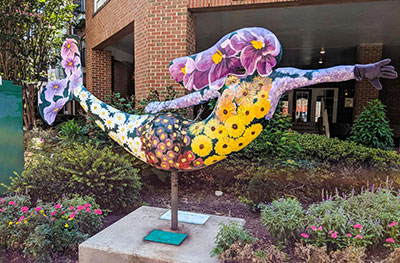 Flower Garden Mermaid
At the corner of Boush and Tazewell you will find the Flower Garden Mermaid. Decorated in a colorful array of flowers, she is a year-round reminder to stop and smell the roses. Flower Garden is also the location of page 2 of "The Mermaid's True Love", a NorFolktale.
Looking for other ways to celebrate nature? We recom-mend a trip to the Norfolk Botanical Gardens to see the summertime blooms.

37th Annual Norfolk Waterfront Jazz Festival
Aug 23-24
Hampton Roads' longest running outdoor Jazz Festival returns for two nights along the Downtown Norfolk Waterfront. On a warm summer evening, chill to the legendary sounds of top national Smooth Jazz and R & B recording artists.
---
Opera In the Park
Sep 7
Bring the entire family! Pack up your lawn chairs, blankets and picnic baskets and listen to beautiful music in a relaxing waterfront setting. Stroll through the Artist's Market where you can browse and purchase paintings, jewelry, hand-crafted items and more! Food and adult beverages will be available for sale.
TowneBank Norfolk In-Water Boat Show
Sep 13-15
The 2019 Norfolk In-Water Boat Show will feature a wide variety of new and used power boats on land and in-water from dealers across the state and surrounding regions with the newest and best in luxury motor yachts, sport fish, and personal watercraft.
---
Virginia Children's Festival
Oct 5
This Hampton Roads family festival is filled with more than 100 fun, creative and interactive activities. Join us for storytelling, hands-on workshops, educational displays, cultural experiences, arts and crafts, military demonstrations, costumed characters and more! This event is designed with children 10 and younger in mind.
Falltown Point Virginia Wine Festival
Oct 19-20
Festival guests can enjoy the company of friends and family along the Elizabeth River for a weekend-long harvest of Virginia wineries in Town Point Park. Budding sommeliers and everyday enthusiasts can sample and purchase premier wine vintages and enjoy live musical performances, along with gourmet foods and specialty wares.
---
Fiddler on The Roof coming to Chrysler Hall in November
Nov
Fiddler On The Roof is the heartwarming story of fathers and daughters, husbands and wives, and life, love, and laughter. Whether you've seen it before, or you're new to the family, Fiddler on the Roof invites you to raise a cup to life!